< Back to news
Hôtel & Lodge talks about our perfume !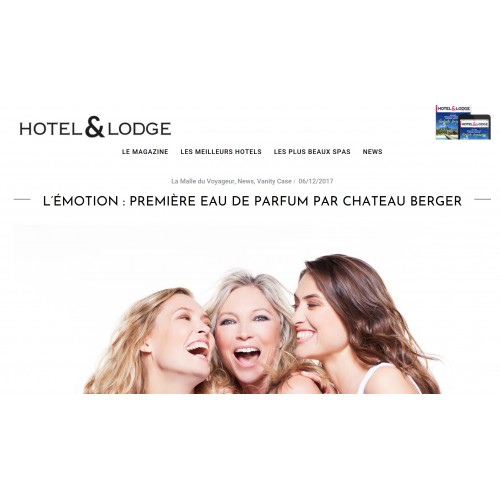 The malle du voyageur de Hôtel et Lodge guides to what to put in your luggage.
At the end of the year, the perfume L'Emotion by Chateau Berger will be your essential product in your bag. The feminine and sensual fragrance, Laurence, Lilou and Marion sought to capture you and transcribe a moment of life, an emotion.
Green mandarin, ylang ylang, rose scents, jasmine, patchouli, musk, sandalwood and vetiver contribute to the creation of L'Emotion.
Click on the link below to read the article:
http://hoteletlodge.fr/la-malle-du-voyageur/lemotion-premiere-eau-de-parfum-par-chateau-berger/
< Back to news