< Back to news
Obsession Luxe taks about Chateau Berger Cosmetics !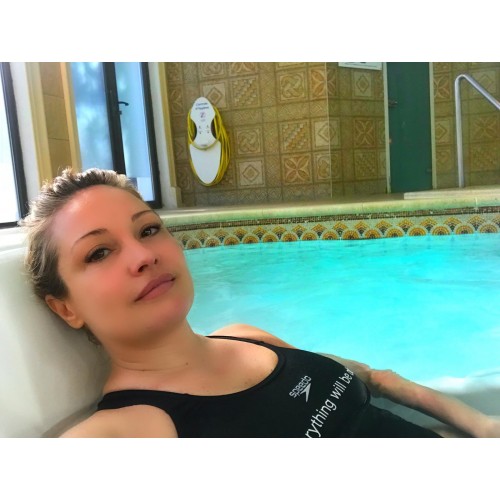 The Obsession Luxe press trip to Marseille - Château Berger Cosmetics products
https://www.obsessionluxe.com/2017/10/30/mon-voyage-de-presse-au-chateau-berger/
Press trip to Château Berger
Discovering the Château Berger cosmetic line enhaning your beauty capital.

PROGRAM OF THURSDAY, OCTOBER 26, 2017
Meeting at Gare de Lyon. Happy to meet some other journalists during this 'parenthesis' beauty.
12 H 37: Departure from Paris Gare de Lyon.
15 H 54: Arrival in Marseille Gare Saint-Charles where a driver is waiting for us.
Transfer to the NH Marseille Palm Beach Hotel (Corniche Kennedy 13007 Marseille).
17 H 30 : Departure for Château Berger.
A magnificent nineteenth century castle which offers a breathtaking view of the sea.
17 H 40 - 19 H 30: Discovery of the Château Berger Cosmetics (Visit of the Wellness Center and discovery of the brand with Laurence Fogli, founder of the brand).
20 H 00: Dinner at the Restaurant La Villa with Laurence Fogli and Lilou Fogli-Cornillac.
FRIDAY PROGRAM OCTOBER 27, 2017
I am being driven to Château Berger for my first 'steps' towards relaxation.
9 H 40 - 13 H 00
• To begin, sea pool + Phlebological path + Hammam + Relaxation area.
This marine seawater course heated at 32 °C, with many activities, gave my body a real relaxation.
• Then, the phlebological path with a temperature of 32 ° then 17 ° allowed my legs to find firmness and lightness.
• Then, a passage to the hammam and the relaxation area, I enjoyed a herbal tea of ​​Father Blaise, renowned herbalist (herbal tea made exclusively for Château Berger) to complete my relaxation.
• Finally, face care treatment by Château Berger. A moment suspended, a moment of absolute well-being.
• Finally, a body scrub with Himalayan salts, with the Château Berger active scrub followed by a specific body treatment.
13 H - 13 H 45: Healthy lunch (salmon, rich in omega 3, and veggie herbs, a delight).
13 H 45 - 14 H 45: Relaxing massage.
15 H 45 : The taxi transferred me to the station.
17 H 04: Departure ...
ARRIVAL in Paris Gare de Lyon at 20 H 23.
The +: 'Coup de Coeur' for the facial treatment, the best I have received so far.
< Back to news