< Back to news
Tout Ma est aux couleurs du printemps ! Mai 2018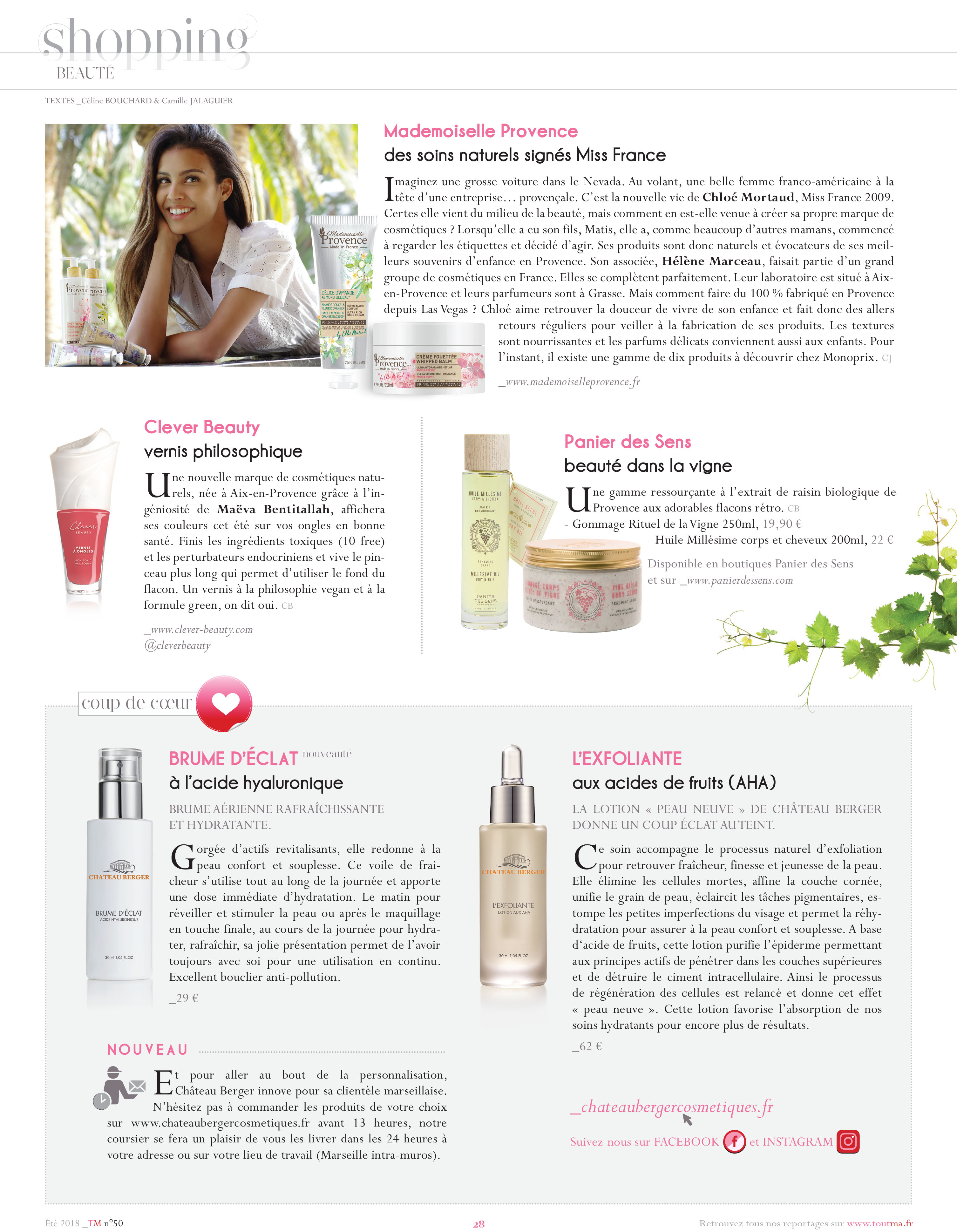 The "new skin" effect is characterized by the improvement of the quality of your skin by making it more supple, softer and more radiant.
 
In short, it is the'peach skin' and radiant complexion duo.
 
Why exfoliate the skin of your face?
 
As the skin ages, desquamation slows down, causing irregularities in the stratum corneum (the outermost layer of the skin).
 
With age, the cell renewal process slows down, the complexion becomes dull, irregular, pigment spots appear, the skin's balance is totally disturbed.
 
Skin hydration also decreases, causing diffuse reflection of light on the skin's surface.
 
CONSEQUENCES
 
The skin appears duller and rougher, fine lines appear and the complexion loses its uniformity.
 
 
 
By exfoliating your skin regularly:
you oxygenate it,
you make her breathe,
you rid it of undesirable elements that clog pores.
 
 
Did you know that there are two distinct exfoliation processes?
 
 
The scrub consists in exfoliating the skin by a mechanical process to allow to clear the pores from circular movements on the whole face with a cream containing small grains.
 
In addition, exfoliating the skin with a scrub can reactivate micro-circulation, purify it, and stimulate cell regeneration. Do not increase the movement, you may irritate your skin. Trust your scrub.
 
 
 The second, by application of a product, is a solution of AHA and fruit acids.
This type of AHA exfoliation (Alpha - Hydroxy - Acids) allows deeper penetration to improve skin texture and luminosity and activate collagen production. Dead cells that choke the epidermis are eliminated. Exfoliated skin is toned and firmed.
 
 
This treatment is intended for dull skin or skin with wrinkles/rules and even more if the skin is thick oily and/or dilated pores.
 
After months of work with the laboratories, we are happy to present :
 
 
The AHA scrub created especially for you.
 
 
The Exfoliante accompanies the natural exfoliation process to rid the epidermis of dead cells. Deeper and more effective exfoliation.
 
This care brings a progressive and fine desquamation which will unify the grain of skin, blur the small imperfections of the face, and ensure a better hydration.
 
RESULTATS
 
                                                        The skin becomes radiant!
 
                                         Cleaner, softer, more regular, more beautiful.
 
                                                                
 
 This lotion eliminates dull, earthy and thick complexion, eliminates skin imperfections, smoothes out fine lines and wrinkles, lightens pigment spots and induces a "new skin" effect.
 
 
It also limits the production of sebum, responsible for the formation of blackheads.
Translated with www.DeepL.com/Translator
< Back to news