Product
High performance treatments to effectively and durably improve the quality of the skin and ensure its volume and radiance.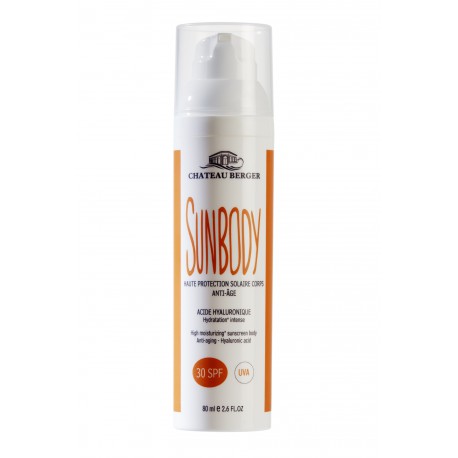 Sunbody 30+
This beauty oil with a unique and addictive fragrance gives an instant sensory experience and guaranteed enjoyment.
Beyond its texture, SPF 10 Sun Oil nourishes, smoothes and enhances the skin. Enriched with beta-carotene containing a tanning accelerator and rich in vitamin E, it intensifies and enhances the tan.
USE AND ADVICE
Apply liberally and frequently all over the body especially after a bath, perspiring or towelling. This oil can be used all year round as a moisturizer for the body.
RESULTS
A beautiful tanned skin, magnified by a perfect hydration.
INGREDIENTS
See the ingredients

Free shipping from

Samples are offered
with every order

Manufacturing
100% Made in France