Product
High performance treatments to effectively and durably improve the quality of the skin and ensure its volume and radiance.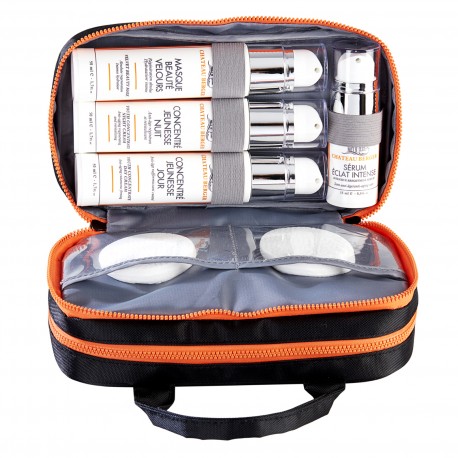 The Château Berger Toilet Bag
Designed for your Château Berger products, this bag will make its way to your heart, with its many pockets and perfectly calculated size for maximum space-savings.
This elegant toilet bag will be offered for the purchase of three Château Berger products from the dynamic range.

Free shipping from
from 80€

Samples are offered
with every order

Manufacturing
100% Made in France